GEONE Real Estate a.s. is taking over the management of the industrial complex in Holešovice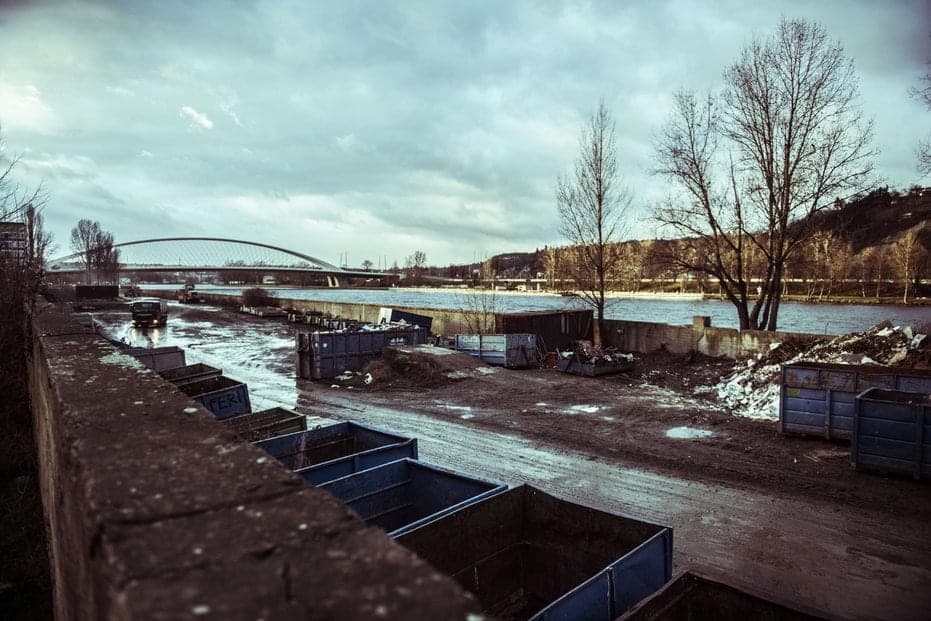 We believe that the city quarter of Holešovice will undergo major changes. It is also for this reason that we took over the industrial site with an area of 54,300 m² in Partyzánská Street in Holešovice Zátory. To the west, the development will be connected to the transport system of the new Troja Bridge, which will connect to the ring road and Blanka Tunnel. The complex is also bordered by Most Barikádníků (Barikádníků road bridge), the right bank of the Vltava River and the Holešovice Train Station.
These lands were used by the panel fabricating company Prefa Praha, a national enterprise, from 1961 to 1989, and later from 1989 to 2013, the area used by the WOLF PREFA concrete factory, which manufactured reinforced concrete parts. Our plan is to transform the area from an industrial zone into a multifunctional area. We are currently going through the stage of the evaluation of various possible plans for the site.