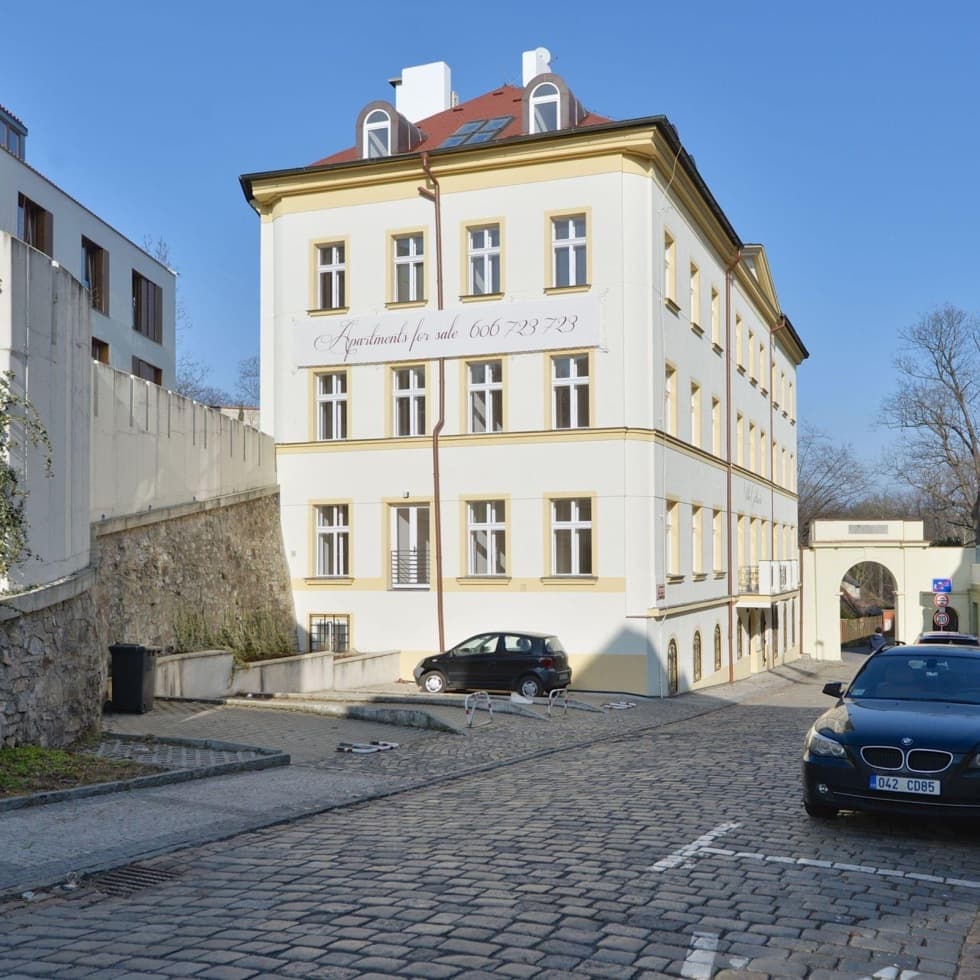 Villa with view to the park
Villa Gotthard was built in the 19th century and is surrounded by various embassy buildings as well as some of the finest villas in the city. There are 8 flats that can be easily adjusted to serve as separate or open space offices. Each unit is furnished with oak wood parquet floors, security doors, double insulation glazed windows, Laufen and Hüppe bathroom fixtures, and Italian designer floor tiles. These high standard features guarantee not only comfort for the residents but also create a prestigious appeal for visitors. 4 outside parking spaces.
Stromovka
The luxury residential district of Stará Bubeneč began to be built in the second half of the 19th century. Today, many of the beautiful villas are the seat of embassies. The peaceful atmosphere of the whole neighborhood is illustrated by the beautiful large park Královská obora - Stromovka. With its approximately 90 hectares, it is the largest protected park in Prague. Cycling routes and in-line skating routes lead here. Children can play on the playgrounds and plenty of green space invites for relaxation and picnics. Part of the park is the Governor's Summer Palace, from whose terrace you can enjoy beautiful views.